More than half a million Scots employed by jobs linked to aviation
Aviation Foundation report finds £2.9bn worth of goods were exported from Scotland by air last year.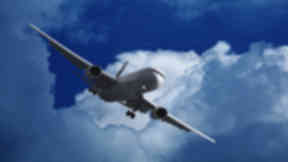 Hundreds of thousands of jobs in Scotland are linked to aviation, new research has revealed.
A total of 273,100 people work in tourism, a sector which is heavily reliant on air travel and international visitors.
Meanwhile, 270,509 people are employed in foreign-owned companies that are dependent on good air links for their business.
The figures were contained in analysis of Government statistics carried out by the Aviation Foundation — which has just launched a new campaign to highlight the importance of aviation to the economy.
The research also showed some £2.9bn worth of goods were exported from Scotland by air last year.
The Aviation Foundation is a non-profit organisation which has been set up by airlines British Airways and Virgin Atlantic together with airport operators BAA and the Manchester Airports Group (Mag).
Its Great British Flying Test campaign aims to raise awareness of the number of jobs that are dependent on the aviation sector — which employs 220,000 people in the UK directly.
As part of that, the Aviation Foundation argues businesses across Scotland and the rest of the UK "desperately need world-class air links".
Willie Walsh, chief executive officer of International Airlines Group, which owns British Airways, Colin Matthews of Heathrow Airport Holdings, the owner of Glasgow and Aberdeen airports, Charlie Cornish of Mag and Steve Ridgeway of Virgin Atlantic spoke out on the issue.
The four men issued a statement which said: "Local businesses across Scotland and the UK desperately need world-class air links.
"Britain has been a proud pioneer in aviation but we are in danger of taking this for granted and falling behind our better-connected competitors.
"We want to see a greater number of politicians championing aviation. Our Great British Flying Test campaign will be showing them how many of their constituents' jobs depend on aviation and we look forward to discussing the results with them in the run-up to the next election."
The figures from the Aviation Foundation showed that in the Glasgow City Council area, 46,500 people work in tourism while 45,708 are employed by foreign-owned companies.
In the Edinburgh City Council area 38,600 are employed in the tourism sector, with 35,212 people working for foreign-owned firms.
Tourism employs 17,400 people in the Aberdeen City Council area, with almost twice that number — 34,281 people — working for foreign-owned companies.