STV granted licence to broadcast on Channel 3 for another ten years
Ofcom to negotiate over news and Scottish content after 2014 licence extension announcement.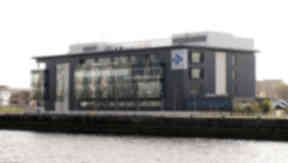 STV has had its licence to broadcast on Channel 3 renewed for a further ten years.
The UK Government announced the move from 2014, subject to negotiations, and regulator Ofcom will now discuss terms and cost of the licence.
The negotiations will include the level of public service commitments to news and original content. The UK Government also voiced concerns over how to provide more programming about Scotland to the south of the country - which is currently covered by ITV.
The Channel 3 licences are currently held by ITV in England, Wales and The Channel Islands, STV in Central and Northern Scotland and UTV in Northern Ireland while the Channel 5 licence is held by Northern & Shell.
Maria Miller, UK Culture Secretary, said: "Renewing the licences for Channel 3 and 5 will enable us to secure a strong and diverse future for public service broadcasting.
"The UK is in a global race, and the TV programmes produced for 3 and 5 are exported around the world. Renewing the licences will ensure the holders can continue to invest in original UK content."
An STV statement said: "We are delighted that the Secretary of State, Maria Miller, has recommended the long-term renewal of the Channel 3 licences.
"STV remains committed to the delivery of high quality public service content and this has been recognised by the Secretary of State in reaching this decision.
"We look forward to engaging with Ofcom in the forthcoming consultation to conclude the re-licensing process."