Fifth of youths strain eyes by overusing smartphones and computers
More than a third of people admitted checking their smartphone every four minutes during the day.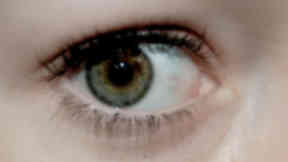 Increased use of screen-based devices could have a "detrimental impact on eyesight", according to a report by opticians.
Younger people are the group most likely to develop problems because they are introduced to smartphones, computers and other technology from an early age.
The report The Glaring Truth: the State of the Nation's Eyes was carried out for Optical Express and found that 14% of adults have visited an optician because their eyes felt tired from using screens.
Almost a fifth (19%) of respondents aged between 18 and 24 reported eye strain as a result of looking at screens for both work and leisure.
The survey also said that 37% of people admitted to checking their smartphone once every four minutes throughout the day and using laptops, tablets and phones while they are watching television.
Steve Schallhorn, chairman of Optical Express' international medical advisory board, said: "There is no doubt that daily and prolonged use of screens can have a detrimental impact on eyesight.
"Our dependence on and usage of screen-based devices is set to increase even further with technological advances and our change in lifestyle.
"If left unchecked, Scots could face considerable problems with eyesight.
"Our research shows that younger patients, or the 'net generation' as we call it, are the most at risk.
"We now have evidence that declining sight problems begins at a much younger age than experienced by previous generations, particularly for those who do not have a genetic pre-disposition or other health problems such as diabetes."
The report, which included a sample of more than 200 people in Scotland, was commissioned by the company's head office in Cumbernauld, North Lanarkshire.