Edinburgh's The Bongo Club to be given £75,000 to fit out new venue
The arts venue are moving after their lease was terminated a year earlier than expected.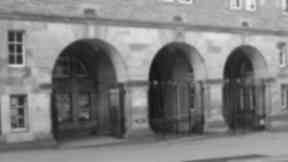 The Bongo Club in Edinburgh is being given £75,000 to fund the refurbishment of their new venue after the lease of their previous home was cancelled.
The arts venue, which used to be in Moray House, will move to the basement of the Edinburgh Central Library Building, a space annually used as a festival venue.
On Friday, Creative Scotland announced they would give Bongo £74,805 to make the new space accessible and to buy lighting and sound equipment.
It is part of £1m in Small Capital awards from the organisation to improve enjoyment of the arts across Scotland.
Iain Munro from Creative Scotland said: "These Small Capital awards will help theatres, galleries and cinemas increase access to local communities; enable young people to learn valuable skills using the latest in digital technology; and assist organisations purchase equipment to stage performances in venues throughout Scotland – and so much more."
The Bongo Club had their lease within the University of Edinburgh's Moray House terminated a year early. A campaign was started to save the popular venue, with efforts to find them a new home.
Set up in 1996, the Bongo Club moved to Moray House in 2003.
The licence at Central Library will run until June 2014, with Bongo required to carry out improvement works and pay 5% profit.