Government plan for same-sex marriage looks set to become law
Scottish Government proposal to legalise same-sex marriage has support from the majority of MSPs.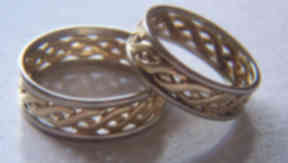 The plan to legalise same-sex marriage looks set to become law with an overwhelming majority of MSPs backing reform.
The Scottish Government has published its draft bill for same sex marriage, and opened a public consultation.
Believed to be in favour are 88 MSPS, with just ten against, and 31 undecided. The legislation will almost certainly go through in Scotland.
However, major faith groups remain firmly opposed, warning that redefining marriage will be harmful to society.
Scotland Tonight discussed the issue and were joined by the religious historian Professor William Naphy, Ross Wright, spokesperson for the Humanist Society of Scotland and John Deighan, parliamentary officer for the Catholic Church in Scotland.