Scotland's most deprived area named as Paisley's Ferguslie Park
Edinburgh's Craiglockhart was revealed as the least deprived area of the country.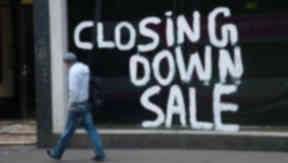 Scotland's most deprived area has been named as Paisley's Ferguslie Park in new statistics released on Tuesday.
The area of Renfrewshire was given the unwanted title in the Scottish Index of Multiple Deprivation 2012, having previously been named the most deprived area of Scotland in 2006 and it came second in 2009.
According to the figures released by the Scottish Government, the Craiglockhart area of Edinburgh was the least deprived in Scotland.
Possil Park and Keppochhill in Glasgow were named second and third most deprived in the country, while the Ferguslie area of Paisley came fourth and the Parkhead West and Barrowfield area of Glasgow was named the fifth most deprived area in Scotland.
Deputy First Minister Nicola Sturgeon highlighted decreases in Glasgow, Edinburgh and Aberdeen's share of the 15% most deprived areas of the country.
However, North Lanarkshire, Fife, Renfrewshire and East Ayrshire council areas saw large increases in their share of the 15% most deprived areas in Scotland since the last set of figures in 2009.
Ms Sturgeon said: "It is absolutely imperative that the most vulnerable members of society are protected and cared for during these tough economic times.
"Earlier this year we announced the organisations to benefit from our people and communities fund. We use SIMD data to help us allocate funding to areas that are in greatest need of support. The regeneration of our deprived and disadvantaged communities is a key priority for this Government.
"Since 2008, we have invested £121.9m in urban regeneration companies to drive this change, helping to create more than 2000 jobs and 900 training places. It is only by bringing the powers home and by being independent that we can build the nation that we all want, driving down the levels of deprivation in Scotland. You can only guarantee social justice if you have the powers to deliver it."
IN DETAIL