Application lodged to retry Angus Sinclair for World's End murders
If the application is successful, it would be the first under new Double Jeopardy legislation.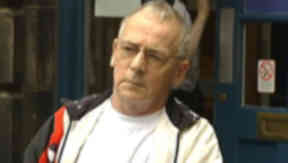 Prosecutors are applying to put Angus Sinclair on trial for the World's End murders for a second time.
If a retrial is granted, it will be the first held after Double Jeopardy legislation changed in November 2011.
Helen Scott and Christine Eadie were both 17 when they were found dead after a night out at the World's End pub on the Royal Mile on October 15, 1977. They had left the pub at closing time.
The next day, Ms Eadie's naked body was discovered in Gosford Bay, East Lothian. Ms Scott's body, also naked, was found six miles away in a field. Both the women had been gagged, tied up, raped and strangled.
Angus Sinclair stood trial for the murders in 2007 but the trial collapsed when the judge threw out the case and he was cleared.
Until the Double Jeopardy legislation was introduced last November, people could not be retried for the same crime. When the legislation changed, the Crown Office ordered police to reinvestigate the murders.
On Thursday, they announced they would be applying to the High Court to retrial Sinclair. Judges will decide whether to set aside the previous acquittal and allow a fresh trial to go ahead.
The hearing will take place in the new year and, if granted, the retrial may not take place until 2014.
Ms Scott's father Morain welcomed the application.
He said: "I'm pleased it's come up again and we'll just have to wait and see how it all goes. It's the first step on the ladder. We're now in the hands of the judges and the legal profession.
"I don't know how long it's going to take - I don't think anybody knows. Nothing's going to happen overnight. I'm just wanting justice for the girls."
A statement from the Crown Office said: "The Lord Advocate has today applied to the High Court for authority under the Double Jeopardy (Scotland) Act 2011 to set aside the acquittal of Angus Sinclair and prosecute him again for the murders of Christine Eadie and Helen Scott. This is the first application to be made under the double jeopardy legislation.
"As proceedings are now live in terms of the Contempt of Court Act 1981, it would not be appropriate for the Crown to comment further."