Defamation law could protect dead in legal shake-up
Consultation set to be launched on extending protection of reputation.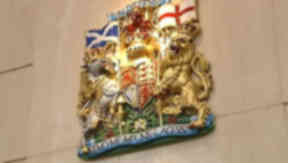 A legal shake-up could see defamation law protecting dead people for the first time in Scotland.
Scottish ministers are to launch a consultation on the move.
It would overturn the legal principle that defamation cannot apply to people who are no longer alive.
The move reportedly follows a long-running campaign by the parents of schoolgirl Diane Watson, 16, who was stabbed to death 20 years ago after a playground row at her Glasgow school.
Margaret and James Watson's only other child, 16-year-old Alan, later took his life after reading an article which alleged his sister was a bully, it was reported.
Mrs Watson welcomed the consultation plan, telling the Sunday Post: "This is a welcome development, although I'm disappointed the consultation is only in Scotland.
"I hope this law is passed because it will finally put an end to articles being published about murder victims that are dishonest and malicious."
A Scottish Government spokeswoman said: "The Scottish Government remains committed to launching a consultation on the defamation of the deceased (including homicide victims) and we expect to launch the consultation paper before the end of 2010.
"These are important and sensitive issues, involving a careful balancing of fundamental rights, and we are determined to take every care to ensure that they are addressed appropriately. Scottish ministers will examine the consultation responses carefully before issuing their response to it."
The consultation is set to be launched before the end of the year.