Ruth Davidson calls for UK unity to drive economic recovery in 2013
Scottish Conservatives leader: Politicians should focus on immediate improvements to the economy.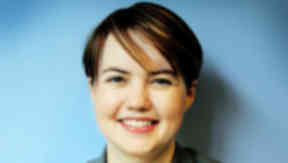 The independence referendum will continue to overshadow political debate in Scotland in 2013, Conservative leader Ruth Davidson has alleged.
In a new year message, the MSP said that while the constitutional future must continue to be discussed, political leaders should focus on immediate improvements to the economy.
"Next year's referendum will continue to overshadow Scotland's political debate, but if ever there was a time for the devolved government of Scotland to work in partnership with Westminster, it is now," she said.
"Our economic recovery remains fragile. Unemployment, although falling, continues to blight too many families and the road ahead remains difficult.
"It would be much better if the referendum was held sooner than autumn 2014 and we could get on with the business of recovery, but that is the SNP's choice."
Ms Davidson, despite her concerns about the prominence of the constitutional debate, suggested a No vote in 2014 would mean more debate about devolution.
"We are constantly told the Scottish Parliament does not have enough power, yet so much of what matters to our daily lives is its responsibility and there is more to come, with an array of tax-raising powers due to arrive by 2016," she said.
"The devolution debate will not end there and Scottish Conservatives must have a strong voice."
The other main parties issued their new year messages yesterday.
First Minister Alex Salmond contrasted decisions taken in the Scottish Parliament with those at Westminster, highlighting the difference in university tuition fees.
Labour leader Johann Lamont argued that the tough economic climate is the main issue facing families.
Liberal Democrat leader Willie Rennie said Scotland must resolve to confront the "three great evils" of a "demographic time bomb, the advance of climate change and the stubborn pervasiveness of poverty".