Axe-wielding robber thanked by police for confessing to garage raid
Callum Maxwell masked his face during the Renfrewshire raid.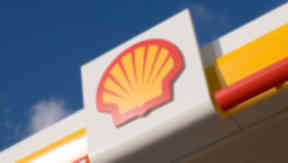 An axe-wielding robber was thanked by police for his honesty after he confessed to carrying out a raid on a petrol station.
Callum Maxwell masked his face and brandished a hatchet at a woman working at the Shell garage in Renfrewshire.
The 18-year-old made off with £80 during the raid before being detained on an unrelated matter by police less than a fortnight later.
Maxwell held up the garage in Perimeter Road, Linwood, on August 1 last year.
When speaking to officers, Maxwell told a constable at Paisley police office: "You know the garage? It was me, I was desperate. I owed people money."
During an interview he made a full admission and described the offence and how he threw the hatchet in a river afterwards.
At the High Court in Edinburgh on Friday, Maxwell was jailed for three years and nine months.
Lord Bracadale told him: "People who work in places like that are vulnerable to robbery and persons who commit robbery must expect a lengthy sentence of detention."
Robber 'apologetic'
The teenager had previous convictions for assault, carrying a weapon and dishonesty. Maxwell, formerly of Bridge of Weir Road, Linwood, who is currently in a young offenders institution, admitted assaulting Ann Gibb at the garage and robbing her of money.
He went into the garage wearing a high visibility jacket and with a scarf covering his face, although holes had been cut in it to allow him to see. Mrs Gibb asked him to remove the scarf and he said: "Give me the money."
He then demanded notes and revealed he was armed with an axe which he pointed at her and struck the counter with. Mrs Gibb went to use a phone but he waved the weapon and climbed on the counter. He was handed banknotes and fled the premises.
His victim, who could not identify the robber, contacted police. Officers later found a jacket, scarf and a glove believed to have been worn by the robber in undergrowth.
Defence counsel Laura Reilly said Maxwell had owed money and decided to rob the petrol station to repay his debt. She added: "He had understood it would be a man working at the petrol station as is normally the case.
"He was very apologetic he had become involved in this and particularly that a woman had been upset and scared as a result of his actions. He accepted his responsibility straight away when arrested on another matter."
She said that police who interviewed him had commented that they had never experienced such a level of honesty.