Cocaine and amphetamine dealer has more than £92,000 seized by court
Lindsay Harkins was convicted of dealing the drug in 2011.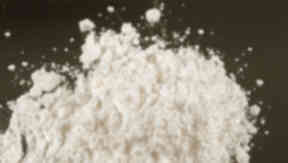 A cocaine and amphetamine dealer has had more than £92,000 seized by the court.
Lindsay Harkins was involved in dealing the drugs between January 2007 and June 2009.
The 45-year-old was previously convicted of being concerned in the supply of cocaine from Spain into the UK via Prestwick, Glasgow and Newcastle airports.
Harkins, of Helensburgh, Argyll, sold the drug in Glasgow and the Dumfries and Galloway areas, while he was also convicted of dealing class-B amphetamine and sentenced to ten years and two months in jail.
The Crown said on Monday that forensic accountants calculated £300,000 Harkins had as income during the period which could not be accounted for.
The £92,268 seized at Edinburgh High Court was the full amount available for forfeiture at this time, the Procurator Fiscal Service said.
Lindsey Miller, head of the serious and organised crime division of the Crown, said: "Lindsay Harkins was involved in a large-scale drug-dealing operation in the west of Scotland. Dealing in drugs is classed as a 'lifestyle offence', which allows us to investigate Harkins' income over the six years leading up to his arrest.
"Forensic accountants calculated that £300,000 in that period could not be legitimately accounted for and therefore constituted his 'criminal benefit'. Today's confiscation order for £92,268 represents the amount which is available to us at this time.
"If further assets belonging to Harkins come to light in the future, the Crown can ask the court to recalculate the confiscation order up to the amount of the benefit recorded. This money will be added to the £60m already gathered from proceeds of crime and will be re-invested by Scottish Ministers through the CashBack for Communities programme."