Kinship carers take campaign for fairer deal to Scottish Parliament
People who take in relatives' children say they are losing out on vital support from the state.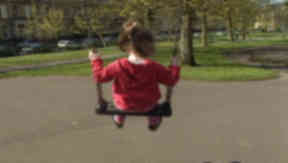 Scotland's kinship carers say they are losing out because they lack the formal support offered to adoptive parents or foster carers.
A group of carers went to the Scottish Parliament on Thursday to call for a fairer deal for people who take in their relatives' children.
Kinship carers often step in when children's parents are too ill or unable to look after them for other reasons such as family breakdown or addiction.
The Scottish Government says it recognises the need for more consistent financial support and said it would be publishing a report on the issue later this year.
Carer Sadie Prior, who looks after her eight-year-old granddaughter Courtney, told STV News she was struggling financially because she only receives £50 a week from her local authority.
She said: "My kid's no different from the kid next door, but if it's a foster kid they get their allowances, their summer holiday, their winter clothes, their Christmas allowance."
Labour party leader and Glasgow Pollok MSP Johann Lamont said: "It is a huge challenge for many families. We know the cost of addiction and death and people having to look after the children of their own children and the heartache that brings.
"But we also know that where kinship carers can come in, where family members can come in and support these children, then there are better outcomes."
A Scottish Government spokesman said: "We are listening to the views of kinship carers and recognise the need for greater fairness and consistency in the financial support they receive.
"That is why the Minister for Children and Young People commissioned a review of financial support for kinship carers in September 2012, the findings of the review will be available later this year."