Scottish Secretary: No independence talks before 2014 referendum
Michael Moore told a newspaper that the UK Government has no contingency plan for independence.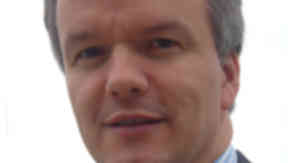 There will be no "contingency plan" for Scottish independence ahead of the 2014 referendum, the Scottish Secretary has said.
The UK Government plans to publish a series of papers over the coming months that will look at Scotland's current position, and the choices it would be faced with if the country voted to leave the UK.
However, Michael Moore warned that this work would not open up negotiations for independence.
Westminster will this week debate legislation which will allow the Scottish Government to hold a "legal, fair and decisive referendum", as agreed by the two administrations last year in the Edinburgh Agreement.
In an article for the Scotland on Sunday newspaper, Mr Moore said: "Many of the big issues are already being discussed: the effect independence would have on Scotland's economy; what armed forces would be affordable and desirable; and the uncertain terms on which an independent Scotland would seek to become a member of the EU, Nato and other international organisations.
"But we need the 'great debate' to flush out all the issues. Over the next few weeks and months the UK Government will start publishing a series of papers that look at Scotland's position in the UK today and make clear the choices that would face all of us as Scots if the UK family were to break up. This will be a serious body of work to inform the public debate.
"But what this work will not do is open up negotiations or set out a contingency plan for independence. The UK Government works for the whole of the UK including Scotland, and we are deeply committed to the United Kingdom.
"I and my Ministerial colleagues represent the whole of the UK; we cannot - and should not - negotiate or plan in the interests of only one part of it."
Meanwhile, First Minister Alex Salmond said the passing of legislation to allow a referendum would represent a move from a debate on process to one on substance.
Writing in the Sun newspaper, Mr Salmond said 2013 would be the year the SNP would "spell out the huge opportunities" that would come with a yes vote.
He said: "There are many good reasons for an independent Scotland.
"We will explain how, by extending and completing the powers of the Scottish Parliament, we can deliver a better and fairer society for all the people of Scotland."
He added: "The referendum will ask one question, but in truth Scotland faces two choices - the first is whether to bring the powers home to govern ourselves, rather than sticking with Westminster.
"And the second is - what kind of society do we want to be?
"But we don't get to make the second choice without being prepared to make the first. The powers of independence are tools we need to build the country we want to be."