Aberdeen record shop One Up to cease trading at end of January
End of an era as the oldest independent record shops in the city announces news of its closure.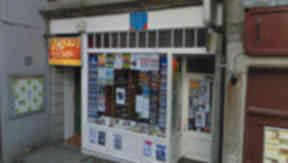 Aberdeen's oldest independent record shop has announced it will cease trading at the end of the month.
Bosses at One Up store said they made the decision to close down after a difficult few months on the high street.
Owners had announced in October that it had given itself three months to allow trade to pick up over the Christmas shopping period in a bid to save the Belmont Street shop, which was established in 1979.
Despite a Facebook campaign with over 4000 supporters, pledges from customers to only buy from the store and backers on Twitter, One Up has fallen victim to the harsh economic climate.
The news came just hours after large chain HMV announced it had called in administrators.
The shop announced its closure via its Facebook page at 11am on Tuesday, January 15.
It said: "It is with deep regret that we have to announce a closing down sale.
"As you are all aware, recent trading has been very difficult. We cannot express just how much we have appreciated all the support our loyal customers have given over the years.
"And we would like to thank all of our past and present staff for their amazing effort who made One Up what it was, we could not have done it without you. We will continue to trade till January 31st and will keep you updated."
Twitter users took to social media to express their dismay at the news, with many sharing memories of the record shop.
Very sad news that One Up Records in Aberdeen have confirmed that they are closing down. Gutted as both a customer and former employee.

— Jim Gellatly (@JimGellatly) January 15, 2013
@stvaberdeen not a memory as such but going into one up and asking for an album by anyone and getting it home and it always being awesome!

— Lost & Found (@lostandfounduk) January 15, 2013
@stvaberdeen @oneup_records Playing our EP launch outstore. Fred and co have always supported our band. A sad day.#OneUpMemories

— IndianRedLopez (@INDIANREDLOPEZ) January 15, 2013
@stvaberdeen Buying my first Pavement record there. My first Mogwai. First Slint. Spending all My Xmas Money on Boxing Day #OneUpMemories

— Euan Lindsay (@euanlindsay) January 15, 2013
@sweirz it's a great wee shop. I still go in once a week. Not good news for my record shopping. Good news for my bank, but where's the fun?

— Thom Watt (@ThomAlexWatt) January 15, 2013
@indianredlopez @stvaberdeen @oneup_records #oneupmemories - shopping 4 real music since I was 16 (bus from Elgin 2 One UP (birthday £).

— Philip Thompson (@gra_design) January 15, 2013
Every Monday morning before uni, thumbing through the seven inches for the new releases #OneUpMemories

— Stephen Christie (@SM_Christie) January 15, 2013
In the late 90s, One Up was the ONLY place where you could pick up any hip hop or R&B albums. HMV didn't cater for it at all. #OneUpMemories

— Kiko Barraza (@KikoBarraza) January 15, 2013