Hillwalkers urged to register for text 999 service
Service could save lives in areas of poor reception, say mountaineering experts.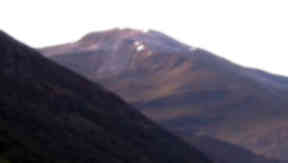 Hillwalkers and climbers who go to remote places with bad mobile phone reception have been advised to register for a service that allows 999 calls to be made by text.
Mountaineering Council of Scotland safety adviser Heather Morning pointed out that in many remote mountain areas, mobile phone coverage is weak and where a phone call might not get through, a text message could do.
But outdoors enthusiasts need to register for the service in order to use it.
Ms Morning said: "If you cannot make voice calls, you can now contact the 999 emergency services by SMS text from your mobile phone.
"This is going to be particularly useful for those needing 999 assistance in the hills when mobile reception is poor and there is not enough signal to make a call."
She urged walkers and climbers to register for the service now, rather than waiting for an emergency.
She added: "To register, text "register" to 999. You will get a reply; then follow the instructions you are sent. This will only take approx two minutes of your time and could save your life."
Mountain rescue teams in the UK are usually mobilised by the police.
The service, which is run with the Government's support by the major mobile phone providers and the fire, police and ambulance services, was initially set up for people with hearing difficulties and those unable to communicate by talking in September 2009.
More than 5600 mobile phones are currently registered to use the service.
In its first year it had handled over 300 real emergency calls covering a wide range of emergency situations; criminals have been arrested, lives have been saved and two babies have been safely born with the help of this service.