Weather watch: School and road closures in your area at a glance
A round-up of all the latest disruption caused by snow and blizzards.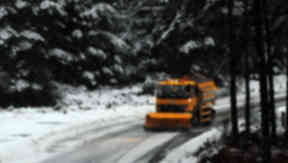 Schools and roads across parts of Scotland have been affected by the snow and blizzards sweeping the country.
Early on Monday some schools in Angus and Perthshire were among the first to confirm they would close as the wintry weather hit.
Traffic Scotland has warned motorists across Scotland to take extra care on the roads as the Met Office predicts up to 20cm of snow in parts in the east of the country.
Train and bus operators were also on stand-by for disruption amid the cold snap.
Here is a list of links to all the relevant local authority pages with the most up to date details of school closures amid the blizzard conditions.
Traffic Scotland has a constantly-updated list of current road incidents and closures across Scotland.
Traffic Scotland also shows webcams of snow on major routes, so you can see the snow in your area as it develops.
Details on disruptions to rail travel can be accessed via the following websites.
Bus service disruptions latest from provider's websites.
Airports across Scotland are also providing updates on disruption to flights amid the wintry weather.
You can stay up-to-date on conditions and forecasts with STV's weather site.
For more information on being ready for winter, visit the STV Health Centre, brought to you by NHS inform