Fraud figures in Scotland drop to five-year low of £4.9m in 2012
Fewer 'super' fraud cases but 'the old-fashioned con man hasn't given up his tricks'.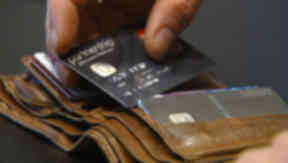 The value of fraud committed in Scotland last year totalled about £5m — the lowest figure since 2007.
The sum plunged from more than £96m in 2011, which was dominated by a £91m illegal fish landing scam.
Audit and tax experts KPMG said old-fashioned con artistry was still rife in Scotland, however, with the £4.9m fraud in 2012 mostly committed by workers ripping off their employers.
Courts dealt with six cases of high-value fraud, including that of Steven Brady, 37, who cashed cheques worth £1.5m at Booker Cash and Carry in Dundee to fund a gambling habit.
Restaurant supervisor Yiuman Poon, 48, was jailed after transferring £700,000 to his own account using a credit card machine at Little Chef in Dreghorn, Edinburgh.
Businessman Mangal Dhami, 45, was also sent to prison after conning South Lanarkshire and North Ayrshire councils out of £370,000 through procurement fraud, KPMG said.
Ken Milliken, forensic partner for KPMG in Scotland, said: "What we are seeing is individuals looking to feather their nests through ripping off employers, banks or the government.
"In the last few years we have become used to sophisticated frauds at eye-watering values.
"While the total value of fraud has dropped substantially in the absence of so-called fraud 'super' cases, the old-fashioned con man hasn't given up his tricks.
"Times may be tough but the data shows that some people are unwilling to give up the lifestyles they've become accustomed to."
The 2012 figure is the lowest since 2007 when about £4m of fraud was committed.
In the UK, the total amount of fraud was £824m — down from the record year of 2011 where fraud levels were recorded at more than £3.5bn.
The KPMG Fraud Barometer measured fraud cases in the UK from January to December 2012 where the charges involved were in excess of £100,000.