Hypothermia could prevent traumatic brain injury victims from dying
It is hoped cooling the body will prevent long-term damage in the brain caused by swelling.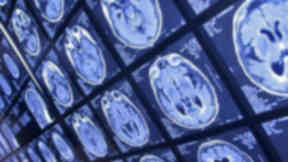 Inducing hypothermia in people with traumatic brain injuries could prevent long-term damage and death.
Every year, two million people worldwide suffer traumatic brain injuries. Brain swelling, caused by bleeding or bruising inside the skill, can reduce the blood flow to the brain, causing damage.
It leaves 80,000 with long-term disability every year and 50,00 die.
Scientists at the University of Edinburgh will use ice cold intravenous drips to head injury patients within ten days of their accident. Patients will then kept at a body temperature of between 32 and 35 degrees for at least 48 hours.
Six months later, they will be checked over and compared with patients who were not cooled.
Cooling is already used to reduce brain injury after heart attacks and birth injuries.
Professor Peter Andrews, from the University of Edinburgh, said: "Serious head injuries can have a devastating emotional and physical impact on the patient and their family. We are always trying to improve treatment for head injuries and by bringing together experts from around the world, we are hopeful that we will be able to make a real difference to patients' survival and recovery."