PhD student who touted London Olympics tickets fails to quash fine
Glasgow student Said Abdo told a court he is a 'man of good character'.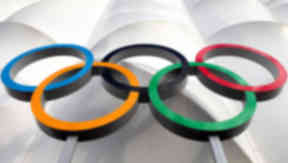 A Glasgow PhD student who was caught touting London 2012 Olympics tickets claimed he is a "man of good character".
Said Abdo touted wrestling tickets for £100 at the Fox Pub, part of the Excel Centre in east London, last August 11.
The student, originally from Egypt, was later searched and found to have a ticket and £2500 in cash on him, Snaresbrook Crown Court heard.
Abdo, 45, of Dobbies Loan, Glasgow, was also seen outside the pub with a sign which read: 'I need a ticket'.
Prosecutor Rekhi Kodikara told the court: "The defendant was seen by two police officers in civilian clothing selling Olympic tickets. He said 'Do you want tickets' and the officers then said 'Do you have any?'
"The defendant said yes and told the officers to sit down and he would come over in a moment. After that conversation the defendant was seen to approach individuals in the pub. He had in fact sold two tickets for £100 and sold a further three tickets, we don't know how much for.
"As a result of this clear exchange of tickets for cash, the defendant was stopped by the officers and searched. He was found to be in possession of £2500."
In a police interview, Abdo said he was approached by someone he did not know who sold him a number of wrestling tickets for £100. Ms Kodikara added: "The defendant did not know how many tickets had been sold to him as he didn't have time to examine them."
Abdo told police he was carrying the wad of notes as he lived in shared accommodation which was "insecure". He was fined £2000 and ordered to pay £100 costs after admitting the unauthorised sale of the tickets at Stratford Magistrates' Court last August 13.
The offence carries a maximum £5,000 fine. His appeal to reduce the sum was dismissed by Judge Timothy Lamb QC, who told Abdo on Thursday: "This is an appeal on a sentence which was imposed for two offences of selling Olympic tickets in a public place. We have listened to the points made and grappled with the information given to understand the precise nature of the defendant's income at the time of these offences, his appearance before the court and even today.
"We haven't been given any satisfactory information save for a bank statement which clearly doesn't reveal the entire position. We are entirely entitled to proceed on you having an assumed income of £400 a week. Giving credit for the guilty plea, the fine would result in the same figure which was imposed. This appeal is dismissed."
Defending himself, Abdo said: "I just want to tell you it was a misunderstanding. I bought a ticket from someone and I just sold it to someone else. I am a man of good character and a student of limited means. I am not allowed to work in this country and my source of income is help from my family in Egypt."