New business club to help medium-seized firms 'fulfil potential'
The M-Club, a forum for businesses with a turnover of between £10m and £500m, will offer advice.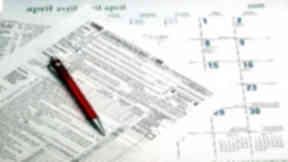 A business club designed to emulate the success of Germany's medium-sized enterprises and boost the economy will hold its first meeting in Scotland.
The Confederation of British Industry (CBI) is bringing its M-Club to Scotland for the first time in April.
The M-Club is a forum for businesses with a turnover of between £10m and £500m, offering advice on accessing cash for growth, exporting and building leadership.
It is designed to emulate the success of the German "Mittelstand" (medium-sized enterprises), which experts regard as a key part of the country's relatively robust economy and exporting expertise.
CBI Scotland director Iain McMillan said: "The CBI is launching M-Clubs across the UK to help the often forgotten army of medium-sized businesses get together and access knowledge that can really help them to grow their businesses.
"Our research shows that having more high-growth champions could add £20bn in extra GDP by 2020, and we want to help ambitious medium-sized firms fulfil their potential.
"Any medium-sized businesses with a turnover of between £10m and £500m are invited to join our M-Clubs.
"This is a unique opportunity to hear from national experts on issues that really matter to businesses of this size and to engage with other business leaders who are working hard to succeed, grow and develop during these challenging times."
The CBI's partners will be on hand to offer expertise on three key themes: GE Capital on unlocking growth through leadership development; Grant Thornton on accessing growth capital; and Lloyds Bank on increasing exports.
John Jenkins, chief executive at GE Capital UK, said: "The mid-market is critical to the future success of the UK economy.
"Our own research has identified a total of 21,000 mid-market firms that together contribute around a third of total private sector GDP and employment.
"They are also in growth mode, with mid-market firms across the UK posting 5.8% growth last year alone.
"We believe, however, that to unlock the true growth potential of the mid-market, more must be done to provide meaningful guidance and support which, in time, will enable the UK to replicate the success of the German Mittelstand."