World's End murder accused opposes double jeopardy re-trial bid
Angus Sinclair's lawyers questioned whether the re-trial evidence was new at all.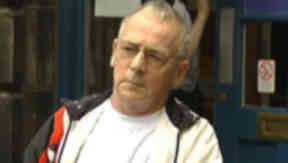 A man acquitted of the World's End murders plans to oppose a move by prosecutors to seek to put him on trial again for a second time in a unique legal move in Scotland.
Angus Sinclair was not present because of a medical condition when his case called before three High Court judges in Edinburgh on Tuesday for a procedural hearing.
His defence counsel Ian Duguid QC said they wanted to look into whether what was being put forward "constitutes new evidence at all".
Sinclair was acquitted of the murders of teenagers Christine Eadie and Helen Scott at a trial at the High Court in Edinburgh in 2007, where he denied the alleged crimes, when the trial judge, Lord Clarke, ruled there was insufficient evidence for the case to go to the jury.
The Crown has now made an application to bring fresh proceedings against him following an alteration in the law over "double jeopardy" which prohibited a second trial after an acquittal.
Scotland's senior law officer, the Lord Advocate Frank Mulholland QC, told the Lord Justice Clerk, Lord Carloway, sitting with Lord Menzies and Lady Smith that the Crown was ready to proceed to a full hearing on the issue.
Mr Mulholland said: "There are tests, hurdles, which require to be overcome." He said that involved the court considering whether the case was substantially strengthened by new evidence and whether a reasonable jury would convict on the basis of the new evidence along with previous material.
The Lord Advocate said it was 35 years and the families were anxious to have finality in the matter. Sinclair was charged with raping and murdering Miss Eadie and Miss Scott, both 17, who had gone to the World's End pub in Edinburgh's Royal Mile before their bodies were found in East Lothian in October 1977 at his earlier trial.
Mr Mulholland said he estimated eight days would be sufficient for a hearing on the Crown application which was originally scheduled for April. Mr Duguid responded: "As far as this application is concerned I can indicate, having taken the instructions of the respondent, that the application is opposed."
He told the court that in preparation for that the defence would have to assess whether it was new evidence being put forward and possibly challenge it.
"It would be a matter of investigation as to whether this does constitute new evidence," he said. Mr Duguid added that a forensic scientist instructed at the previous trial was now a member of the body instructed by the Crown. The defence counsel said it would be necessary to contact a different forensic scientist and indicated inquiries were at "a comparatively early stage".
He told the judges that he considered it was "almost inevitable" that the court would have to hear evidence.
Lord Carloway said they would appoint Sinclair to lodge answers to the Crown application setting out the scope of his challenge to it by April 30 and have a further procedural hearing set down for half a day on May 14.