Charities urged to consider impact of independence on donations
A survey by a think-tank finds charities in an independent Scotland would lose support from England and Wales.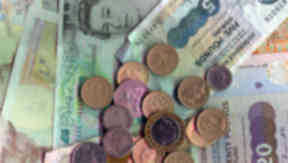 Donations to charity could be affected if Scotland becomes independent and sets up its own network of voluntary organisations, according to a new poll.
Half of people in England and Wales would be less likely to donate to charities working in an independent Scotland - although nearly a third of Scots said they would be more inclined to give.
The organisers of the poll, not-for-profit think tank nfpSynergy, said the findings showed how independence could have a big impact on charities' fundraising strategies.
Joe Saxton, head of nfpSynergy, said: "After devolution, many charities had to change the way they operate, but those changes mainly focused on media and parliamentary work.
"This research shows that independence would be a whole new ball game and it raises all manner of strategic questions in the competitive world of fundraising.
"If independence comes about, the idea of UK-wide charities including Scotland in their national fundraising plans will become as odd as including Belgium.
"Charities will have to think about how this will affect them and plan accordingly, or they could end up being left behind if Scotland votes 'Yes'."
Out of more than 900 adults in England and Wales questioned, 48% said they would be less likely to give to a charity working only in Scotland, while 34% said it would make no difference and just 2% would be more likely to donate.
Among the 88 Scots questioned, nearly a third (32%) would be more likely to donate while 45% said it would not change their view.
Mr Saxton said: "The recent report from the Carnegie Trust shows that many charities in Scotland aren't thinking about what independence might mean. I dread to think how little UK-wide charities have done regarding the ramifications for them."