Tanker drivers at Grangemouth to take industrial action over cuts
Drivers are disputing cuts to pensions and earnings.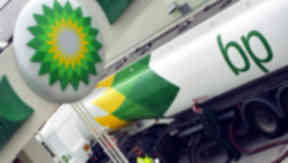 Tanker drivers at Scotland's only oil refinery in Grangemouth are set to take industrial action from Friday morning in a dispute over cuts to pensions and earnings.
It is anticipated the move will severely impact all aviation supplies and BP forecourts across Scotland and the North East of England.
Unite has notified BP, which posted profits of over £7.6bn in 2012, that discontinuous strike action will commence from 4.00am on Friday ending at 8am on Monday.
Around 90% of the 42 LGV tanker drivers balloted voted for strike action to defend their pension rights and in protest at the loss of a company share-match for 2012 as a result of the imminent aviation contract transfer from existing employer BP Oil UK to DH.
Unite Regional Industrial Officer Tony Trench said: "It's an outrage that BP, a multi-national giant which earns billions every year, is exploiting the UK's weak employment laws to effectively swindle workers out of their retirement savings and future earnings."
A spokesman for BP said: "Our priority remains the safe delivery of fuel products to all our customers. We have been working to, and continue to work to minimise any potential disruption the industrial action planned for this weekend at Grangemouth could cause."
Assistant Chief Constable Allan Moffat, of Central Scotland Police, speaking on behalf of the Asociation of Chief Police Officers in Scotland, said: "The Scottish police service will work with our partner agencies to ensure continuity of fuel supplies to essential services in the event of an interruption to supply or a shortage.
"As always public safety is our priority and communities should be reassured that the police will play its role in ensuring safety and continuity. Police across Scotland will work with partners to minimise disruption to local communities and businesses and I would stress that criminality or anti-social behaviour will be dealt with robustly and investigated thoroughly."