Mainstream Publishing to close after 35 years in the business
The non-fiction publisher's authors included Hugh McIlvanney and former Prime Minister Gordon Brown.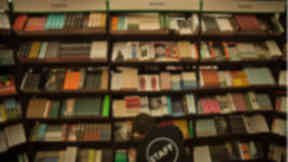 An Edinburgh-based publisher is to close later this year after 35 years in the business.
Mainstream Publishing's founders Bill Campbell and Peter MacKenzie said its office would shut by the end of December, with the loss of ten jobs.
The company will continue to produce its scheduled titles, the last of which is due to be published next March.
Mainstream speclialises in high-quality non-fiction and counts Hugh McIlvanney, Donald McRae and Carol Ann Lee among its authors.
The imprint also published the memoirs of former First Minister Henry McLeish and a number of works by former Prime Minister Gordon Brown, including a biography of Red Clydeside leader James Maxton.
Among those responding to the announcement was Edinburgh International Book Festival director Nick Barley, who said on Twitter: "It's a sad loss to Scottish publishing that this wonderful publisher is to close."
In a statement, Mainstream's founders said: "The past 35 years have been, for the most part, an immense pleasure. It's been our privilege to have worked with so many interesting people and talented authors and to have been surrounded by such highly professional and dedicated staff.
"We're proud of what we've all achieved. Our priority now will be to publish our remaining outstanding lists with the flair for which we've become renowned.
"In some hopefully lengthy paragraph in the great history of publishing there will be recognition of Mainstream's contribution as a successful, innovative and profitable company. We're going out on a high."
Mainstream's back catalogue will be published as an imprint within the Random House Group.