Dozens of jobs threatened as top law firm goes into administration
Semple Fraser LLP has 120 staff and partners at its offices in Edinburgh, Glasgow and Manchester.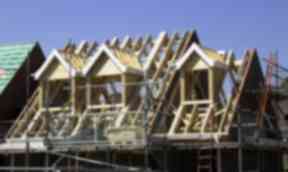 One of Scotland's top law firms is expected to close its doors within days after calling in administrators.
Semple Fraser LLP has 20 partners and around 100 staff working at its three offices in Edinburgh, Glasgow and Manchester.
In a statement, the firm said the recession and the contraction in the construction and property sector had had a severe impact on its business.
It said: "The firm has been severely affected by the downturn in the economy and the dramatic contraction in parts of the corporate, property and construction sectors in particular.
"Following an exhaustive review of the business, the partners have decided that the business is no longer sustainable."
Legal firms are not allowed to practice once administrators have been appointed, leaving the firm with no option but to close.
Founded 20 years ago, Semple Fraser specialised in areas such as construction, real estate, finance, waste and life sciences.
The firm flourished during the housing boom of the early 2000s and performed strongly at the start of the downturn as property companies merged or were sequestered. But as the recession kicked in its client base shrank and business started to dry up.
Lorna Jack, chief executive of the Law Society of Scotland, said: "It is very sad news to hear that Semple Fraser is to go into administration.
"Many law firms have struggled during the economic downturn; however that is no consolation to those who make the difficult decision to close their business and the impact it has on their colleagues.
"It's our understanding that the partners at Semple Fraser have explored and exhausted all options to try to secure the future of the business but, unfortunately, administration is now the only route available."