Scotland's strangest baby names
With over 7,000 names registered this year, some are more unusual than others.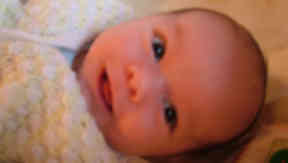 Whilst Jack and Sophie still top the list of popular baby names in Scotland, some parents put their imagination to good use when naming their newborns.
With over 4,000 different girls names and almost 3,000 boys names registered in 2010, there are plenty of unique monikers.
One little girl is so special that her parents called her Unique.
It seems some parents have taken inspiration from the skies, with girls named Twinkle, Starlet and Star. A little boy is also named Heaven.
Other unusual names for girls include Winter-Rose and Willow-Coco.
The seasons have also impressed parents, with eleven little girls called Autumn and one called Winter. Summer is the most popular, with 149 girls named after the warmest time of year.
There are five girls called Princess, one named Princess-Tamia and one called Princess-Skye, but only one boy called Prince.
For boys the list also contains some unusual names, with one child born this year optimistically called Goodluck.
More commonly used as a surname, one child was named Lovejoy. American places also seemed to inspire some parents with boys called Vegas, Nevada and Texas.
A few little boys were given the same names as celebrities, with one Tiger and an Usher. One little boy was named Roosevelt.
Some parents were inspired by Shakespeare, with one Othello and five Romeos.
But a few kept it simple, with three little boys called T and a girl simply called Baby.
FURTHER INFORMATION