Doctor claims to have helped patients who wanted to end their lives
Dr Iain Kerr stated he helped three patients die in Clarkston, East Renfrewshire.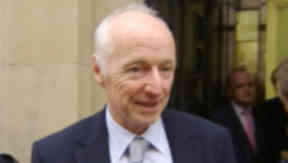 A doctor has claimed that he helped three patients who wished to end their lives.
Retired GP Dr Iain Kerr said he believed assisted dying should be an option for doctors to provide to their patients.
Dr Kerr, who was previously suspended by the General Medical Council for six months for providing sleeping pills to a patient who wanted to commit suicide, raised concerns over the Hippocratic Oath taken by medical professionals is out of touch with modern issues.
The 66-year-old practised at the Williamwood Medical Centre in Clarkston, East Renfrewshire, and stated that the procurator fiscal investigated each of the three cases and decided not to launch proceedings because they were not in the "public interest".
He made the claims in an interview with the Herald on Tuesday and stated on BBC Radio Scotland that the incidents occurred before the Harold Shipman case, where the English doctor was found guilty of killing 15 patients in 2000 and is suspected of killing at least 200 more.
Dr Kerr said: "The situations were such that the people involved felt that life had become intolerable for them, for one reason or another.
"They were people I thought who had the mental capacity to look at the options and decided it was the best course of action for them. I had to make a decision to advise them what to do and I made them a prescription for drugs if taken in an overdose would have been enough for them to die."
He said that in each case he insisted that the patients were full and frank with their relatives about the planned assisted suicides.
Dr Kerr also admitted that the fact that what he was doing was a concern to him at the time.
He spoke about assisted suicide as MSP Margo MacDonald is proposing a new Bill to the Scottish Parliament to legalise the practice.