Dunfermline Athletic granted full administration at Court of Session
Counsel tells the court the Pars have met with potential buyers during administration process.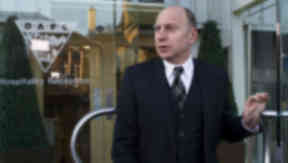 Dunfermline Athletic have been granted full administration by the Court of Session.
The company was granted the full order after no objections were raised by creditors when appearing at the court in Edinburgh before Lord Malcolm on Thursday.
The Fife club were placed in an interim order two weeks ago by judge Lord Hodge.
HM Revenue and Customs, which is owed around £134,000 by Dunfermline, did not object to the administration process continuing.
Counsel Susan Ower, for Dunfermline, told Lord Malcolm of the steps taken by the interim managers during their time in post.
Ms Ower said: "They have identified potential cost savings and that unfortunately has included staff redundancies."
She added that Dunfermline had written to creditors and contacted key suppliers and given advice over the continued trading of the business.
Ms Ower said: "They have met with potential purchasers of the business on a number of occasions. They have obtained payment of £100,000 from potential purchasers and that is to assist with the costs of continued trading."
Since going into administration, the Pars have made 11 players redundant in a cost-cutting exercise.
Majority shareholder Gavin Masterton has also handed over his 94% stake in the club to BDO's Bryan Jackson, who is in charge of the administration process.
It is hoped that having the shares will help the cause of the club in agreeing a CVA to exit administration.