Scotland's airports may soon be running flights to China
MSPs told of Department for Transport talks that could see first-ever direct flights to the Far East take off.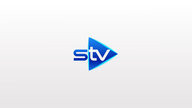 Scottish airports could soon be running direct flights to China, MSPs have been told.
Scottish officials are due to meet with the UK Department for Transport (DfT) on Friday December 21 to discuss a direct Scotland to China route following the visit of Chinese Vice Premier Li Keqiang to Scotland last week.
Culture and external affairs minister Fiona Hyslop told Holyrood's External Affairs Committee that increased culture and tourism links were one of the central themes of the visit.
However, she was given a stern warning by some members of the committee that any future economic cooperation with China should be accompanied by a strong human rights message.
If the DfT discussions are successful, the flights will be the first to fly direct to China from Scotland. Presently, all flights in and out of China have to change at Heathrow.
Ms Hyslop said: "One of the things that the First Minister did when he was in China (in 2009) was to launch tour operator China Holidays' first-ever dedicated Scottish golf brochure.
Improvement
"In 2005, there were 7000 visitors from China, and over the last few years that has increased to 11,000, so obviously there has been improvement."
Officials will be keen to establish the new direct route ahead of the Edinburgh International Festival in August, which has a strong focus on Asian culture this year.
The festival will be welcoming performers from China, India, Korea, Taiwan, Japan and Vietnam, with highlights set to include the Shanghai Peking Opera Troupe and the Seoul Philharmonic Orchestra. The full programme is to be announced in March.
Ms Hyslop said China's strengthening economic ties with western countries could lead to an improvement in the country's human rights record.
She revealed that First Minister Alex Salmond and Chinese Vice Premier Li discussed the moral theories of Scottish father of modern economics Adam Smith over dinner at Edinburgh Castle last week.
She said: "One of the aspects that was discussed was the importance of having a moral aspect to free market development of the economy.
"Chinese Premier Wen Jiabao is known to carry with him Adam Smith's Theory of Moral Sentiments.
At dinner, the First Minister quoted a speech that Premier Wen gave to Cambridge University in 2009, in which he stated: "Adam Smith held the view that if the fruits of a society's economic development cannot be shared by all, it is morally unsound and risky, as it is bound to jeopardise social stability.
"Within the body of every businessman should flow the blood of morality."
However, the committee remained unconvinced by China's commitment to mending its human rights record, and called on Ms Hyslop to press the point in future discussions that respect for China's citizens must extend beyond the distribution of economic wealth.