Scotland 'ahead of schedule' on community-owned energy targets
Figures show that 200MW of power is already being produced by locally-owned renewables projects.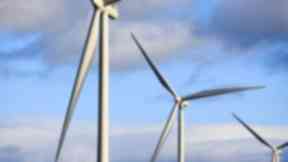 Scotland is ahead of schedule in meeting targets for community ownership of renewable energy projects, the Government has announced.
Figures published on Sunday show that as of June 2012 more than 200MW of renewable generating capacity came from community and locally owned energy projects.
This represents 40% of the 500MW target for 2020 set out in the Scottish Government's Routemap for Renewable Energy.
Across the country, more than 5000 such projects now provide renewable heat and power both for local use and for the grid.
Energy Minister Fergus Ewing said: "To have delivered projects amounting to more than 200 MW of renewable generating capacity is a great success and it's down to all the people in our communities, helped and supported by the Scottish Government and others.
"Community projects have been taken up with huge enthusiasm across the country, and especially in the Highland and Islands. Smaller and more remote communities in particular see the obvious benefits of using the resources surrounding them to help increase their independence and security of supply."
Mr Ewing said that meeting the 500MW target could be worth "up to £2.4bn" to Scottish communities, and added: "The future for community and locally owned energy across Scotland looks brighter than ever."
WWF Scotland director Lang Banks said: "It's fantastic news that so many communities are already benefiting from Scotland's rich renewable energy resource. If Scotland is to meet its 100% renewable ambition then it's vital that wherever possible local communities are given the opportunity to benefit too.
"Direct ownership by communities is a great idea that has helped drive the roll-out of renewables elsewhere in the world, so it's only right we do the same here.
"Where community ownership of schemes is not possible we'd prefer renewable energy companies give greater emphasis to supporting local energy efficiency improvements – helping every household to reduce their energy demand and save money for many years to come."