Most welfare claimants 'will struggle to apply for benefits online'
Fear that online application will 'exclude some of most vulnerable and marginalised' in society.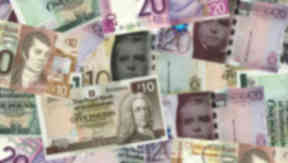 Three-quarters of welfare claimants will struggle under new rules which force them to apply for their benefits online, research shows.
Difficulties in accessing and using the internet could affect people's ability to claim benefits and apply for jobs online, a survey by Citizens Advice Scotland found.
The UK Government wants to move benefit claims online but charities say that vulnerable and marginalised people will be excluded from the very system on which they rely.
In March, Citizens Advice Scotland asked almost 1200 of its clients how they use the internet.
The results show that 76% would struggle to apply for a benefit online, of whom 39% would not be able to apply via the internet at all.
Around the same proportion would struggle to apply for a job over the internet (72%) and only just over a quarter would be able to complete an online application on their own (28%).
Only around half say they have an internet connection at home (54%), one third have never used the internet at all (36%) and around one in 10 have hardly used it (11%), the survey shows.
Of those unable to complete a benefits application online, almost half have never used a computer before. Other barriers are physical disability or poor mental health.
Citizens Advice spokeswoman Sarah Beattie-Smith said: "The UK Government's 'digital by default' strategy includes an expectation that 80% of benefits applications will be completed online by 2017.
"This comes at the same time as the Government's unprecedented changes to the welfare system which, coupled with at least £18bn of cuts to the welfare budget, will cause significant upheaval for people who are currently reliant on benefits.
"Our concern is that this strategy does not take into account the reality that many people are currently unable to use the internet because they don't have access or they have not had the support or encouragement to develop those skills.
"To force such people to apply for benefits and jobs online will exclude some of the most vulnerable and marginalised members of society from accessing the very services they rely upon. We call on the Government to recognise the reality that huge numbers of people are not prepared for this change, and need support.
"Moves to empower people through greater use of the internet are welcome but they must be based on encouragement and support, not on compulsion. And above all, nobody should lose their benefit income because they are unable to use the internet."
A debate on the issue is due to take place in the Scottish Parliament on Tuesday.