Scotland's canals to benefit from 25-year preservation strategy
Scotland's inland waterways attract thousands of visitors each year.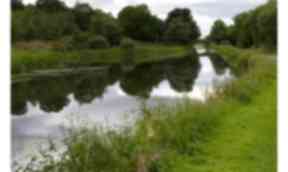 A scheme has been launched to help protect the heritage of Scotland's canals.
The 25-year strategy, dubbed Safeguarding our Heritage, Building our Future, aims to ensure that all of Scotland's waterways are preserved for decades to come.
Scotland's canals have played an integral part in our history and now help support the country's tourist industry.
To ensure that the heritage of all five of Scotland's inland waterways is protected for future generations, a new initiative has been launched to preserve their cultural and natural assets.
Sabina Strachan, Scottish Canals Heritage Advisor, said: "We are dedicated to ensuring that we are able to have more people using and enjoying and appreciating and valuing our heritage, the canals are a working monument and we wish people to continue to appreciate them as such."
"There are a broad range of potential volunteering opportunities that we wish to develop over the course of the strategy, these include recording canal archaeology and buildings to upload on a national monument record for example."
Built to fuel the industrial revolution over 200 years ago, Scotland's canals now attract thousands of visitors every year, and organisers hope this new initiative will help safeguard their heritage but also build their future.