Queen marks start of week-long Edinburgh visit with Ceremony of the Keys
Later in the week, Her Majesty will host a garden party at Holyrood Palace and visit the Borders.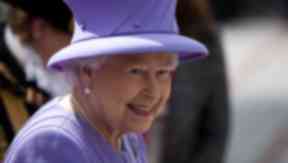 The Queen is due to mark the start of her annual week-long stay in Edinburgh with the traditional Ceremony of the Keys.
Her Majesty will attend the ceremony at Holyroodhouse Palace on Monday where she will accept the ceremonial keys to the city of Edinburgh.
At the same time, gunners from 19th Regiment Royal Artillery will fire a 21-gun salute at Edinburgh Castle to mark the Queen's arrival.
On Tuesday, the Queen will host the garden party at Holyrood Palace with hundreds of guests invited.
Wednesday will see her visit Abbotsford House, the home of Sir Walter Scott, in Melrose, Borders.
Other visits this week include marking the 70th anniversary of the Thistle Foundation and 60th anniversary of Robin Chapel.
Lieutenant Colonel John Oldroyd said: "The Regiment is honoured to be firing the Royal Salute at the Castle to mark Her Majesty's arrival in Edinburgh for Royal Week.
"The Royal Salute provides a great occasion for The Scottish Gunners to display their professionalism and pride in conducting such an honour in the nation's capital city."