Scotland's tourism agency to spend £2.5m on marketing Glasgow 2014
VisitScotland revealed on Monday the first details of its campaigns to promote the host city.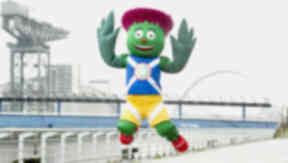 Scotland's tourism agency will spend £2.5m on marketing the Glasgow 2014 Commonwealth Games at home and abroad.
VisitScotland revealed on Monday the first details of its campaign to promote host city Glasgow and the wider country to the world in the run-up to the event next summer.
The organisation has already targeted thousands of potential domestic visitors through a series of direct mailing initiatives and e-zines. Alongside this television adverts will be shown across the United Kingdom and Ireland later this year.
VisitScotland said it plans to use the enthusiasm generated by London 2012, with marketing in the south east of England, as well as focusing on the north west of England, including Manchester, host of the 2002 Commonwealth Games.
Mike Cantlay, chairman of VisitScotland, said: "As Scotland's biggest ever sporting event, the Glasgow 2014 Commonwealth Games offers a magnificent opportunity to promote Glasgow and the country's prowess as a world leading tourism destination.
"Ahead of welcoming the world in 2014, we're working hard to promote the Games as one of the must see events next year, engaging with world leading publications as well as pursuing a marketing campaign which will see activity from Bangalore to Toronto, alongside an extensive push here at home.
"Our message is clear: enjoy a magnificent Commonwealth Games, enjoy one of the best cities in the world - now go and enjoy the rest of Scotland."
Fergus Ewing, Tourism Minister, added: "2014 is an exciting year for Scotland, when we will welcome the world through three major events: the Glasgow Commonwealth Games, Homecoming and the Ryder Cup.
"The Games alone will attract athletes and officials from 71 nations and territories and through this £2.5m campaign we will be offering a warm welcome to people worldwide to join us in 2014.
"The Commonwealth Games is not just a world class sporting event - it's also an opportunity to showcase Glasgow internationally as a first-class visitor destination."