Woman hurt in taxi accident in Kirkcaldy
Large part of High Street closed for police investigation and three men taken into custody but not charged following crash.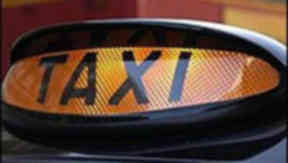 A woman was taken to hospital after she was injured in a crash while getting into a taxi.
Fife Constabulary said the young woman was getting into the car when it was struck by a van in Kirkcaldy in the early hours of Saturday morning.
She was taken to Queen Margaret Hospital in Dunfermline where her injuries were described as serious but not life threatening.
Three men were taken into custody in connection with the incident but no charges have been made, police said.
A "substantial" part of the High Street was closed for an investigation and to assess structural damage.
Police and ambulance were called to the scene near the Wheatsheaf pub on Tolbooth Street at about 12.45am.