Curb Scots hard-man image to curb domestic violence, says expert
Leading psychologist says the violent, drunken image of Scots men is to partly to blame for domestic violence.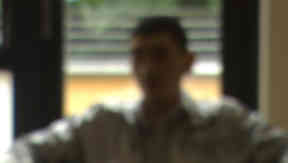 The traditional Scots hard-man image must be challenged to curb domestic violence, a leading expert says.
Professor Ewan Gillon says harmful male stereotypes linked to drink and violence encourage unacceptable behaviour and lead to a spiral of destructiveness.
The professor of psychology at Glasgow Caledonian University has lectured widely on the issue of masculinity and violence.
He will be one of the speakers at Tuesday's domestic abuse conference run by the Scottish Police Violence Reduction Unit (VRU).
He said: "The traditional Scottish hard-man image, with its ingrained links to alcohol and violence, needs to be challenged as part of the ongoing campaign against domestic abuse."
Also speaking at the event will be Dr Christine Goodall, founder of the charity Medics Against Violence, who will talk about training dentists to encourage domestic abuse victims to report attacks to police.
The conference marks the end of the domestic abuse phase of the VRU's 2010 to 2011 anti-violence campaign, which found a rise in the reporting of domestic violence in December and January.
Chief Inspector Graham Goulden, who leads the VRU's Anti-Violence Campaign, said: "While it is encouraging to see more people reporting domestic abuse, if we really want to make a difference, we need to look at our attitudes towards relationships and what we see as acceptable.
"Parents need to speak with their children. Friends need to speak with friends, work colleagues need to speak with work colleagues and team mates need to speak with team mates.
"No one should stand by as they see others being abused in a relationship, be that physically, verbally or psychologically."