Long-term unemployed will have to earn benefits with voluntary work
George Osborne will give the details of the scheme at the Conservative Party Conference on Monday.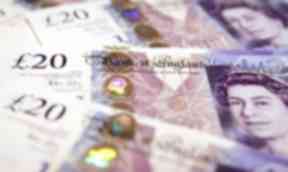 The long-term unemployed face having to earn their benefits with full-time unpaid community work from next year.
Chancellor George Osborne is to give details of tough new conditions being attached to unemployment payments - pledging to end the "something for nothing" culture.
Claimants who go through the coalition's flagship Work Programme but still fail to find a job will be required either to do community work, report to a job centre daily, or undergo intensive treatment to tackle problems such as illiteracy or mental illness.
Those who break the rules of the Help to Work scheme, for example by failing to turn up for duty without a good reason, could lose their benefit for four weeks. A second offence would see them lose it for three months.
Mr Osborne will announce the US-style initiative, which is due to come into force in April, in his speech to the Tory conference in Manchester on Monday.
He will promise that the Government will not "abandon" the long-term unemployed.
He will say: "For the first time, all long-term unemployed people who are capable of work will be required to do something in return for their benefits to help them find work.
"They will do useful work to put something back into their community making meals for the elderly, clearing up litter, working for a local charity.
"Others will be made to attend the job centre every working day.
"And for those with underlying problems, like drug addiction and illiteracy, there will be an intensive regime of help.
"No one will be ignored or left without help. But no one will get something for nothing.
"Help to work - and in return work for the dole. Because a fair welfare system is fair to those who need it and fair to those who pay for it too."
The proposals have met with outrage from political opponents, with one MP branding them a "return to the poorhouse".
Shadow business spokesman Ian Murray, who is a Labour MP for Edinburgh South, told the Daily Record: "This is an ­absolute outrage. Having failed to create jobs through economic recovery, Osborne is now trying to scapegoat the ­unemployed with a return to the poorhouse of the 19th century."
"We should be creating jobs, paying the living wage and not baiting the unemployed for the sport of the Tory party conference."
The SNP also condemned the policy, with MSP Kevin Stewart saying: "George Osborne's disgraceful actions today show once again why decisions over welfare and taxes should be made in Scotland rather than by out of touch Westminster politicians.
"Only a Yes vote next year will secure the right for Scotland to set our own course and build a fairer system that truly reflects the values of people living in Scotland."
However, the move was welcomed by the TaxPayers' Alliance, which proposed a similar scheme in a report released earlier in September.
Chief executive Matthew Sinclair said: "The welfare system should support those facing hard times but for too many it has remained an alternative to work. Some of the Government's recent reforms have improved the incentive to work, but it was clear that further changes were needed to get more people off benefits and onto the job ladder.
"The TaxPayers' Alliance proposed a 'Work for the Dole' scheme as the next stage of welfare reform precisely because it's not fair on taxpayers that some claimants subsist on benefits for years on end without giving something back.
"There is plenty of international evidence from countries such as Australia, Canada and the US that this type of scheme is not only fairer on those footing the welfare bill, but also gets people back into work.
"Ministers must insist that claimants work for the dole, with tougher sanctions for those who refuse, to ensure a better deal for taxpayers and change the lives for the better of people who have been abandoned to welfare dependency for far too long."