Applicants in dark as some 2014 Games ticket emails delayed
Organisers said email providers could be delaying delivery of a number of emails.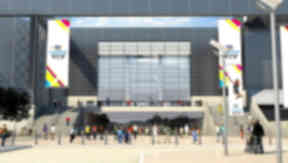 Some emails notifying applicants whether they have received tickets for the 2014 Commonwealth Games in Glasgow have still not arrived, it has been revealed.
The majority of people who applied for tickets were told whether or not they had been successful in emails sent out on Monday.
However, a "limited" number have yet to receive notice from the Games' organisers.
Officials say the delay has been caused by email providers, as large quantities of mail can be halted while the provider ensures they are not spam.
A spokesperson said: "All Glasgow 2014 ticket notification emails have been dispatched to the email addresses submitted through the application process. Please ensure you check your spam/junk folder - emails can automatically be moved there.
"If you've already checked your mailbox fully, the email may still be with your email service provider for delivery. Delays can happen when organisations send large volumes of emails over a short period. We are currently checking with providers to ensure there are no issues with the mailing."
It is understood that many of the delayed deliveries were sent to Yahoo mail accounts.
The next stage of the ticketing process begins in mid-October, when there will be an exclusive sale period during which existing applicants can buy more tickets. In late October any remaining tickets will go on general sale to the public.
Full details can be found on the Games' website.