STV launches new digital services for Scotland's biggest cities
New services for Glasgow, Edinburgh, Aberdeen and Dundee to provide 'the city in your hand'.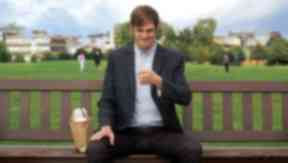 STV has launched new digital services providing all the latest news, events, offers, pictures and videos for consumers in Glasgow, Edinburgh, Aberdeen and Dundee.
The new services - STV Glasgow, STV Edinburgh, STV Aberdeen and STV Dundee - are available as apps, free to download and use on iOS and Android devices, and accompanied by desktop and mobile sites.
Key features include a constantly updated feed of everything happening in the city, including breaking news, the latest on social media, travel, weather and upcoming events.
The best places to eat are listed along with great daily offers, reviews from real customers, simple table booking and even directions to get there.
Trailers, reviews and show times for all the latest movies, and What's On listings for all major venues, means consumers never have to miss anything in their city again.
By saving ideas for places to eat and things to do in a "Favourites" section, users can easily personalise the app to ensure they always have the most relevant and up-to-date information right at their fingertips.
The launch marks the next generation of STV's digital services, and reinforces its commitment to serving local audiences across Scotland. STV currently broadcast News at Six in Glasgow, Aberdeen and Edinburgh, with a bulletin for the Dundee and Tayside area, and will launch two new city TV channels for Glasgow and Edinburgh in 2014.
David Milne, head of digital publishing at STV, said: "The new city services further strengthen STV's portfolio of digital offerings for online consumers. We have developed a fun, engaging and relevant platform to help people in Glasgow, Edinburgh, Aberdeen and Dundee get the most out of their city, covering everything from breaking news and top events to daily deals and reviews.
"The concept behind these new services is 'your city in your hand' and we hope the apps will inspire with great ideas for going out, eating and exploring Scotland's four biggest cities, with information and offers always kept up to date by STV's team of dedicated journalists."
The apps are free to download and use and now available from the App Store and Google Play and available on desktop and mobile sites.