Scotland Tonight: How will saving Clyde yards affect the referendum?
Has BAE's decision to close Portsmouth been influenced by a Government with a referendum agenda?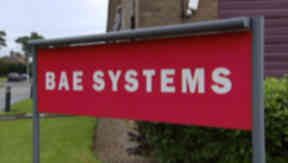 The defence giant BAE Systems is to axe around 800 shipbuilding jobs at sites on the Clyde and Rosyth.
But, with Portsmouth being told shipbuilding will end there after Glasgow was favoured to build future Type 26 Frigates, do the orders come from a UK Government with a referendum agenda?
Scotland Tonight spoke to Portsmouth City Council leader Gerald Vernon-Jackson, the Labour MP for Glasgow south west Ian Davidson, SNP MSP for the West of Scotland Stewart Maxwell and Dr Phillips O'Brien, a military and naval historian at the University of Glasgow.
Discussions also focussed on the longer term future for Scottish shipbuilding.
Scotland Tonight asked political commentator Alex Massie, and John Dolan, the GMB Union Convener at the Scotstoun shipyard, what the future holds.