Scotland Tonight: Will Criminal Justice Bill make streets safer?
Cabinet Secretary for Justice Kenny MacAskill spoke to Scotland Tonight about new legislation.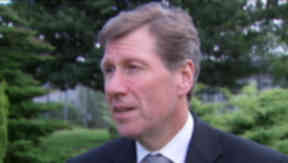 Cabinet Secretary for Justice Kenny MacAskill says the time has come to bring Scottish criminal law into the 21 century.
He believes his legislative programme, the Criminal Justice Bill, will do just that.
Measures in the bill include increasing the maximum sentence for handling knives and other offensive weapons from four to five years.
There are also measures to improve the right to legal advice for individuals taken into police custody and moves to modernise the law around the arrest and questioning of suspects.
Most controversially, there are measures to abolish corroboration — the need for evidence in criminal trials to come from two sources.
Mr MacAskill joined Scotland Tonight to discuss the ambitious legislation, answering questions raised by viewers and Derek Hogg QC, who put the case for the retention of the historic corroboration rule in a special film he made for STV.