Stornoway churchgoers vote to leave Kirk over gay ministers dispute
Ballot at Stornoway High Curch sees 81% of participants vote to split from Church of Scotland.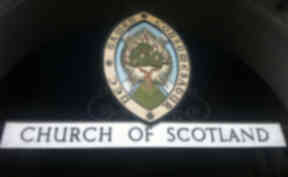 Members of the congregation at Stornoway's High Church have voted to leave the Church of Scotland over its decision to allow gay ministers.
Some 81% of those who participated in a ballot wanted to split from the denomination due to the Church's stance on same-sex pastors which has caused controversy among some congregations.
A ballot held by the Kirk session saw 385 worshippers voting with 313 people indicating they wished to leave the denomination. There were 72 who wished to stay.
The majority result is even higher than a previous ballot when Stornoway High was the first in the country to vote over breaking away from the Church of Scotland over the row about appointing gay ministers. At the time, the voting threshold was not met so the issue of separation was not pursued.
A third ballot will now be held, by the Lewis Presbytery of the Church of Scotland, to "determine what proportion of the congregation intends to remain within the Church of Scotland and to ensure that suitable pastoral provision continues in place for them".
Meanwhile, the Kirk session at the High Church hopes the congregation can continue as a single body worshipping in their Matheson Road building. They hope to come under the wing of another Presbyterian denomination and lease the church building from the Church of Scotland.
After a lengthy debate at its General Assembly in May, the Church of Scotland voted to permit individual congregations to call a gay or lesbian minister.
It paves the way towards the Church of Scotland relaxing its ban against practising homosexuals holding the office of minister, elder or deacon.
The motion would not require the Church of Scotland to abandon its traditional position but allows individual congregations - through decisions of their Kirk Sessions – to depart from the Church's traditional position against gay office bearers.
Congregations including Kinloch in Lewis and in Tarbert in Harris are also considering a split over the issue.
A Church of Scotland spokesperson said: "As Scotland's national church we are committed to maintaining our presence in Stornoway.
"The Presbytery of Lewis is currently conducting its own official consultation with members and adherents who attend Stornoway High Church and the results of this will not be known until the end of next week.
"While respecting the views raised today, we must stress the consultation carried out by the Kirk Session is unofficial and not binding. Until the outcome of the official Presbytery consultation is known we cannot comment further on this matter."