Jack Vettriano Christmas card was 'too hot to handle' for Salmond
'I can't send this to Church of Scotland moderator, he'll spew his cornflakes," said First Minister.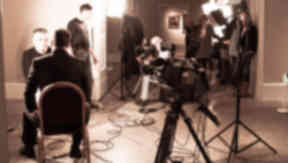 Scottish artist Jack Vettriano has revealed Alex Salmond rejected one of his designs for a First Minister Christmas card because it was "too hot to handle".
The Fife-born painter, who is well known for his controversial erotic images, opened up about the embarrassing incident during an exclusive interview with Scotland Tonight.
"He said 'would you do my Christmas card?' And I thought, 'Yeah, I'll do that for you, Alex.'  So I phoned this model and I said to her, 'We're going to Soho tomorrow, to Ann Summers, and we'll get you a little short Santa suit, you know with the suspenders underneath.' So I did the painting and I sent it to his office."  
Vettriano continued: "We got word back from his office saying, 'God, this is hot stuff, we love this.' And I thought 'That's amazing — to get it right first time.' And I got a phone call from him on the Monday saying, 'Jack, it's too hot to handle.'
"He said, 'If I send this out to the moderator of the Church of Scotland, he's going to spew his cornflakes all over the table. I love it but I can't use it. I really can't use it.'"
The artist said he asked Salmond for another week, during which he came up with a more sober image of a couple doing the twist in front of some Christmas presents. 
Vettriano was speaking during a visit to Glasgow's Kelvingrove Museum where more than 100 of his paintings are being displayed.
The exhibition, which runs until February, is on course to break records after seeing thousands of people through the doors already.
During the interview he also announced a new partnership with Italian composer Ennio Morricone, the Academy Award-winning musician who penned the score for Once Upon a Time in the West and The Good the Bad and the Ugly.
Vettriano says he was flattered to find out Morricone was a fan of his, but his initial thought was "am I supposed to write music or is he going to paint?".
He says the project will probably take the form of a book with paintings and a CD with music to match.