Scotland Tonight: Jack Vettriano talks sex, art and politics
Scottish artist Jack Vettriano spoke to Scotland Tonight about his Kelvingrove Museum exhibition.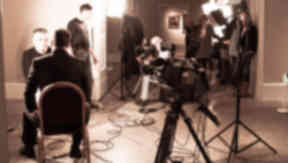 Legendary Scottish artist Jack Vettriano says he can get emotional when walking into a room with more than a hundred of his paintings proudly on display.
But that did not stop the stories pouring out of him when he sat down with Scotland Tonight at the Kelvingrove Museum in Glasgow. 
The museum's exhibition is on course to break records, having seen thousands of people through the doors already. It pulls together more than 20 years of his work, much of it from private collections and some of it never displayed publicly before.  
During an exclusive interview, he delved into sex, art and politics – and also revealed how images conjured from a trip to Soho with an attractive model ended up on the desk of Scotland's First Minister.