Scotland Tonight: Will same-sex marriage create a fairer society?
The Provost of St Mary's Cathedral in Glasgow discusses his strong support for the legislation.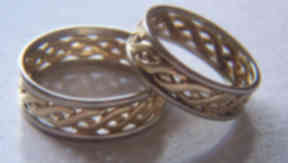 MSPs have voted overwhelmingly in favour of legislation that will allow same sex couples to marry on what has been described as a historic day at Holyrood.
Despite protests from some religious groups and concerns from some politicians, supporters of the bill say it is reflective of the way society has changed.
The Scottish Government also insists any new laws will protect the rights of groups and celebrants who do not want to perform same-sex marriages.
Scotland Tonight discussed the day's events with Kelvin Holdsworth, Provost of St Mary's Cathedral in Glasgow and a strong supporter of the bill.