School forced to send pupils home due to shortage of teachers
The primary school in the Highlands was forced to close its doors to children.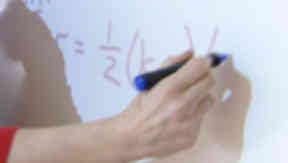 A primary school was forced to send pupils home because there was a shortage of teachers in the Highlands.
The school, which has not been named by the local authority, sent children home for an afternoon because there was not enough supply teachers available.
The difficulties also mean staff across the region are regularly working extra hours and non-specialist supply teachers are taking subjects such as physics and biology.
As a result education chiefs launched an urgent appeal for supply teachers in primary and secondary schools and in Gaelic medium units. They are appealing for teachers to contact them even if they are only available for one day a week or at certain times of the year.
A Highland Council spokeswoman, who said it was a national problem, said: "It is very serious, it is urgent. If we cannot get the necessary health and safety cover to teach them, we have to send pupils home.
"Head teachers are increasingly spending more of their time trying to source supply teachers and failing to secure them. This clearly takes them away from their roles of managing their schools and adds greatly to the pressures which they are under. We would urge anyone interested in becoming or returning to supply teaching to contact the council."
Gavin MacLean, chairman of the Highland Secondary Heads' Association, said to say there was a shortage of supply teachers in the area was the "the understatement of the year".
He said: "It's incredibly difficult getting cover in both primary and secondary schools at the moment and a lot of heads are having to step in and teach classes.
"It means that sometimes staff are having to work over their statutory hours and we are getting non-specialist supply teachers coming in to teach specialist classes. There's no use having a physics class taught by a teacher who doesn't know physics.
"As the chairman of the head teacher's association I can tell you that this is a problem day in, day out for my colleagues."
Mr MacLean puts difficulties down to a combination of reasons.
He said: "There was a big glut of retirements of teachers recently in the Highlands and I can imagine a lot of supply teachers stepped in to fill those roles," he said.
"We hear about people coming up from the Central Belt but we are certainly not seeing the benefit of that here. It is more and more difficult to supply schools in outlying areas - in fact, supply teachers in those areas are often practically non-existent."
Alasdair Christie, chairman of the council's adult and children's services committee, said his committee would discuss the shortage in January.
He said: "People have retired and literally don't want to do it anymore. Another factor is that in the national agreement for teachers' pay and conditions and remuneration for short-term supply teaching is not as good as it once was."
Councillor Christie added that the geography of the Highlands made it difficult for supply teachers to commute.
He said: "If we cannot recruit more supply teachers, the pressure falls upon head teachers and the goodwill of staff to cover and deliver the curriculum. It is not an ideal situation and that is why Highland Council is doing all it can to recruit and target supply teachers."