Olympic torch to travel through Scotland
Glasgow, Inverness, Shetland, Dundee and Edinburgh among the destinations of the Olympic torch in Scotland.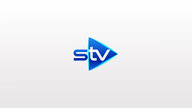 The Olympic torch will be travelling through Scotland as part of its journey to the start of the London 2012 Games.
It will be in Glasgow on June 8 and in Inverness the following day.
On June 10 it will pass through Orkney and Shetland, and on June 11 it will travel through Lewis and Aberdeen.
Dundee will get its chance to see the torch on June 12, and on June 13 it will be in Edinburgh.
The aim of the event organisers is to ensure that 95% of the UK population would be within an hour's travel of the relay.
The 70-day, 8,000-mile journey will begin in Land's End on May 19, 2012 and will travel across the length and breadth of the UK before reaching the opening ceremony at the Olympic Stadium in London on July 27.
In 2004 Sam Curran, 24, from Glasgow was lucky enough to be selected to carry the torch for the Athens Olympics. At the time he was competing at a fairly high level in both rugby and athletics and is also half Greek. These factors together secured his place as a 2004 torch bearer.
He said: "I carried the flame for about 400m alongside the Ellinikou Olympic Centre in Athens.
"Carrying the Olympic flame was an immense honour. For those brief minutes it feels like you are representing the entire sporting community. It is a feeling that would be impossible to forget."
A search has now been launched to find inspirational people to carry the torch during its journey around the UK.
IN DETAIL