Scotland Tonight: Was law too lenient on faulty implants boss?
Jean-Claude Mas, boss of French firm which made faulty breast implants, was jailed for four years.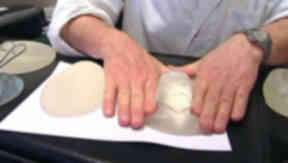 The boss of the French company which produced faulty breast implants has been jailed for four years. 
Jean-Claude Mas, the founder of PIP, was also fined £63,000.
When the defects were made public in 2011, thousands of women around the world were left fearing for their health after learning the implants could rupture.
Around 1300 women in Scotland were affected, Trisha Devine was one of them.  
She joined Scotland Tonight to give her reaction to the sentencing.