Island councils' leaders announce summit on future energy plans
The leaders of Orkney, Shetland and Western Isles councils have announced the summit along with Energy Minister Fergus Ewing.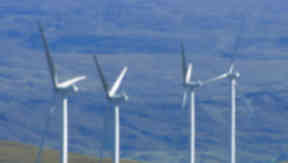 The leaders of Scotland's three island councils and the Scottish Energy Minister Fergus Ewing have announced plans for a summit on the future of the islands' energy.
The summit follows a recent Department for Energy and Climate Change (DECC) announcement of additional support for Scottish island wind, £115/MWh, compared to £90/MWh on the mainland.
While the support for the islands, Orkney, Shetland and Western Isles, represents progress after years of work by Governments, local authorities and industry, there is concern that a one size fits all approach will fall short of what is required for developments in all of the islands.
The summit will also consider the implications of Ofgem's decision this week to delay the conclusion of its transmission charging review, Project Transmit.
Minister for Energy, Enterprise and Tourism, Fergus Ewing said: "The evidence that has under-pinned work to-date sets out different requirements for each of the islands and we had expected to see different strike price arrangements for each to reflect this.
"Developers will now need to assess whether this support will work for them. If, as the evidence suggests, it will not, I will work with all of the Scottish islands councils, and will move swiftly to bring UK Ministers and all interested parties together to assess whether anything further can be done to help deliver a positive outcome for each island group.
"The decision from the UK Government could result in a huge missed opportunity if it does not work for all three of the Scottish Island groups.
"Renewable energy on Orkney, Shetland and the Western Isles has the potential to provide up to 5% of GB electricity demand by 2030, and create tens of thousands of jobs."
Leader of Western Isles Council, Angus Campbell said: "The Western Isles wholeheartedly supports the Scottish Government in its call for a summit in early 2014 to bring all interested parties together to assess the position and to ensure that an approach and mechanisms are put in place to ensure developer confidence is maintained and that there is a clear timeline for inter-connector implementation."
Orkney Islands Council Convener Steven Heddle said: "The Scottish islands can make a significant contribution to UK energy security.
"Orkney has already established a world leading role in the development of marine renewable energy. With the right support in place, developers will commit themselves to commercial-scale wave and tidal projects within Orkney's energy-rich waters.
"New grid connections are vital if Orkney is to fulfil its huge potential for energy generation from the seas around us.
"I welcome the announcement of the summit and look forward to working with both Governments to find solutions that unlock island transmission connections for the benefit of Scotland and the UK as a whole."
Shetland Islands Council Leader, Gary Robinson added: "I welcome the announcement of a summit, it is important that a positive dialogue continues between all parties towards a solution which can work for all three of Scotland's island groups."