Internet troll jailed for six months for religiously motivated abuse
David Limond, 41, from Ayr, had been convicted of a religiously aggravated breach of the peace for threatening a journalist.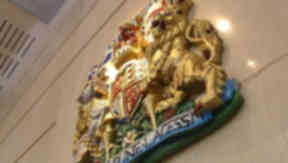 An internet troll has been sentenced to six months in prison for the online abuse of a journalist.
David Limond, 41, from Ayr, was also given a three-year non harassment order after he was found guilty of sending threatening communications to Angela Haggerty.
He was convicted in December of a religiously aggravated breach of the peace after he subjected the journalist, who writes for business magazine The Drum, to online abuse.
The comments were made in a podcast on an unofficial Rangers fansite.
Limond featured Ms Haggerty in the "Taig of the Day" segment of his unofficial Rangers podcast on September 20, 2012.
He also gave out her Twitter details and encouraged listeners to abuse her online.
He was sentenced on Thursday by Sheriff Scott Pattison at Ayr Sheriff Court.
Speaking after sentenced was passed, Ms Haggerty said: "I am very happy and relieved that this case has been concluded.
"I do not think that Mr Limond has any idea of the fear and panic I went through when I heard his podcast. Giving evidence in court was also very stressful.
"Mr Limond referred to me as "Taig of the day" in his podcast last year. I am glad that the court saw that this was simultaneously a racist and sectarian comment."
She added: "I am proud of my Irish heritage and that seems to irk people like Mr Limond in Scotland.
"I hope my case encourages other people who are threatened by online bigots and bullies to come forward and seek justice.
"I hope Mr Limond, while in prison, will consider his actions and the racial hatred that propelled him to abuse and terrify me.
I now consider the matter to be closed."